Become a Student
at DigitalCrafts
Our admissions process is simple and designed to ensure that all of our students are motivated and ready to learn. Follow the application process, meet with our team, and if accepted, enroll in your preferred program.
Ready to get started?
Get a jumpstart on your education and take the next step toward pursuing a new career path in tech. Save $250 when you enroll within 5 business days of receiving your acceptance letter with DigitalCrafts' Decision-Maker Incentive.
Apply Today
The first step is to fill out the DigitalCrafts Online Application which should only take a few minutes to complete. The information shared will go to an Admissions Advisor for initial review.
Your Admissions Advisor will be your main point of contact until you're enrolled in a class.
After completing your application, you'll be asked to schedule a call with an Admissions Advisor. Scheduling is quick and easy, and the call should only take around 20 minutes to complete.
During the call, you'll discuss the program and your educational goals, review tuition payment options, the typical DigitalCrafts student experience, and how the Student Success Team can aid you in your job search during and after the program.
After the admissions call, your Admissions Advisor will review your application and notify you of your acceptance status and next steps.
Upon acceptance, you'll be asked to review your desired class and start date and submit a $99 refundable deposit to enroll in your class. If you're using employment benefits or applying for financing to help pay for tuition, we'll ask you for any relevant documentation and help you get started.
Getting Ready for Day 1
Once you submit your deposit a cohort manager will be in touch with onboarding details and resources regarding your class. They'll help you get ready for your first day, so you can hit the ground running.
Review class format and expectations
Grant access to our Slack Community Channels
Enroll you in Introductory Courses
Provide a login to Canvas, our learning management system
Assist with any financing and payment questions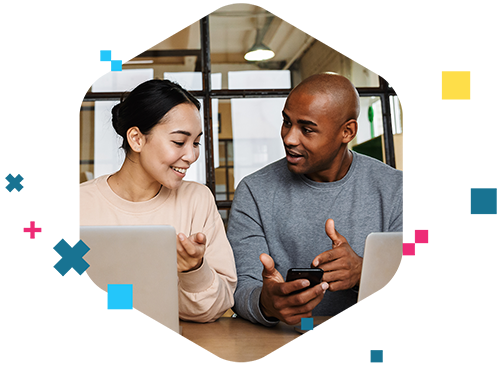 Prepare for Class - Free Intro Courses
While this isn't an admissions requirement, completing the intro course for your program is strongly recommended to get started on the right foot! The foundational knowledge provided in the intro courses is designed to help you approach your first day with confidence.
Gain an overview of the program's subject
Participate in basic exercises
Review commonly used tools
Explore potential career paths and job roles
View Intro Courses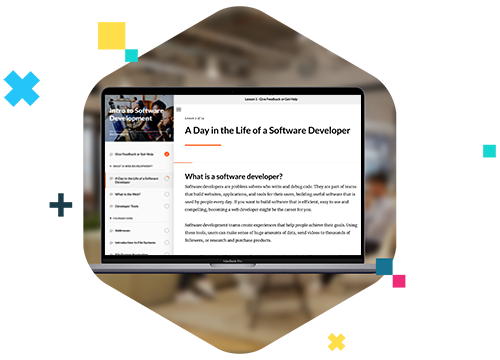 Payment and Financing Options
Invest in your education with 3 easy ways to pay for tuition.
Finance Options: Finance your tuition with a third-party lender.
Zero interest installment plan: Break up your tuition into equal payments throughout your program.
Pay upfront: The simplest approach with a full payment made before the start of class.