Online Bootcamp Intro Courses
Intro to Software Development
Free
Designed to help you prepare for DigitalCrafts Software Development Certificate program, this free course allows you to study the basics of full stack web development and work to gain insights into tools and techniques featured in the certificate program. The course is designed to help you:
Work to develop a balanced and substantial understanding of full-stack web development.
Understand the complexities of developing cohesive and functional web applications that are user-friendly and data driven.
Prepare to continue learning and adapting to new advancements and trends in web development technologies and frameworks.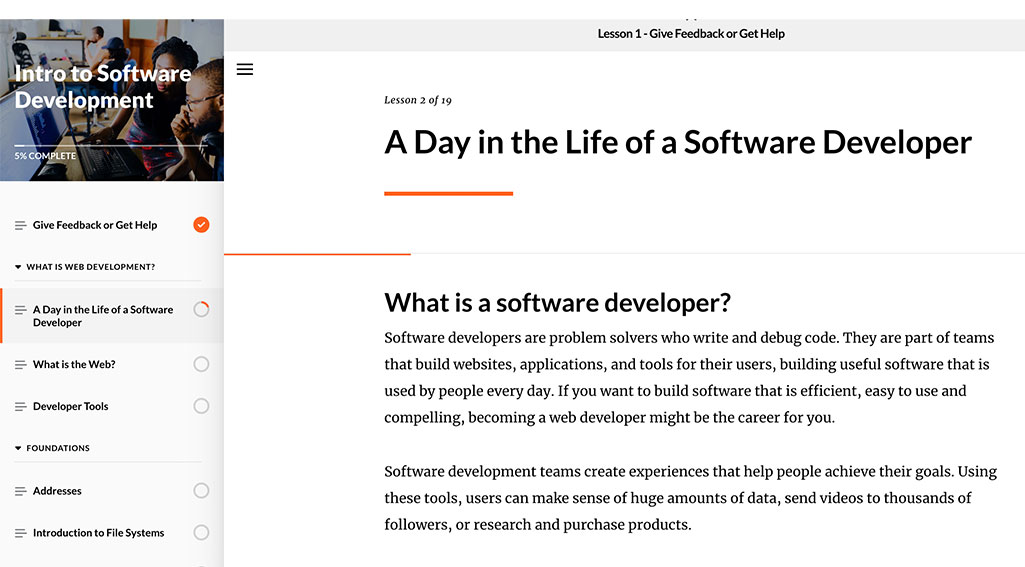 Intro to Cybersecurity
Free
This course is designed to teach you some of the tools and concepts that are featured in the DigitalCrafts Cybersecurity Certificate program. It also introduces some of the common work roles in the cybersecurity industry. By the end of this introductory course, you can become more comfortable with cybersecurity concepts and techniques. This course is designed to help you:
Learn how Cybersecurity professionals are defending the world.
Understand basics of how computers work.
Install and manage a virtualized operating system.
Become familiarized with Linux and Windows command-line.
Learn basics of how web pages work.
Identify and bookmark interesting cybersecurity resources.
Still have Questions?
In addition to helping you prepare for a certificate program, our free intro courses are designed to help you better understand if the subject matter and potential career paths are a good fit for you. If you have questions about our programs at any point, do not hesitate to reach out to our Admissions Team — they're here to help!
Admissions Process
Phone Call with Admissions
If Accepted, Select Cohort & Enroll