News & Views
Celebrating Atlanta's Newest Graduates at DigitalCrafts Demo Day
October 17, 2017, was DigitalCrafts Demo Day! Congratulations to all 14 builders in Atlanta, we know you'll make us proud!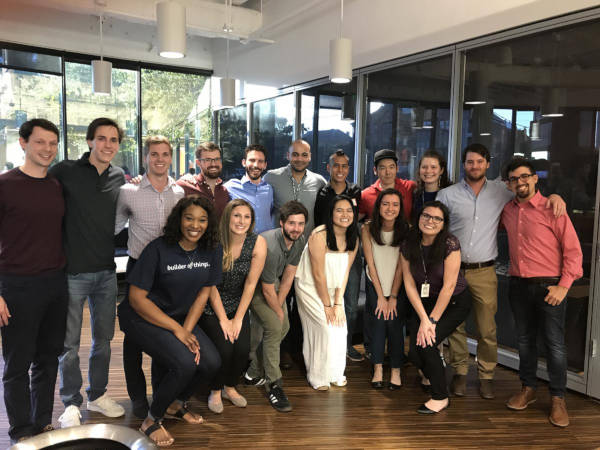 Atlanta's June 2017 Cohort featuring: Instructor Chris Aquino, Admissions Director Zakia Whiteside, and DigitalCrafts Co-Founder Jake Hadden.
Congratulations Atlanta Graduates
Katie Lane
Hamza Haseeb
Jennifer Johnson
Stelihanie Asmar
Will Elliott
James Hong
John Hartert
Tom D'Ostilio
Nat Ventura
Aaron Sosa
Sarah Abbey
Tim Brady
Max Irvine
Andrew Lastralies
Final Projects
Event-r (Katie Lane, Hamza Haseeb, Jennifer Johnson and Stephanie Asmar): Event Planning App to make party planning easier.
Otto (no longer online as of 10/2022) (Will Elliott, James Hong, John Hartert and Tom D'Ostilio): Personal customer relationship management system so that you never miss a deadline or meeting.
AirSpace (Nat Ventura, Aaron Sosa, Sarah Abbey and Tim Brady): Allows surveys/polls to be released to participants immediately by a facilitator resulting in real-time answers.
New Story (Max Irvine): Website for a nonprofit working to create a world where no human being is left in survival mode. The link is to the donation page of the website.
DigitalCasino (no longer online as of 10/2022) (Andrew Lastrapes): Online gaming system.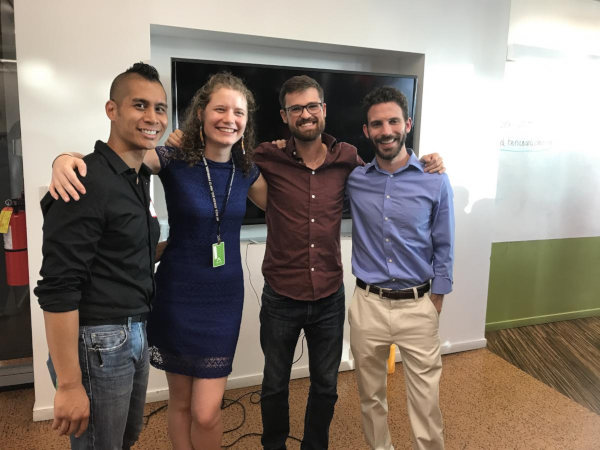 When asked "what do you plan to do after graduating?" our students in Atlanta provided various answers, such as wanting to start their own company, launch a career in web or software development, and develop practical solutions to real-world problems. Well, after 16 weeks and countless hours in and outside of the classroom, this cohort is ready to make their mark on the world.
Congratulations to Students Who Obtained Jobs Before Graduation
Katie Lane
Hamza Haseeb
Tom D'Ostilio
Jennifer Johnson
Stelihanie Asmar
Nat Ventura
Honorable mention: Max Irvine - Entrelireneur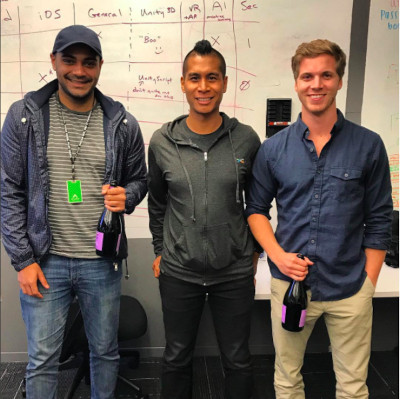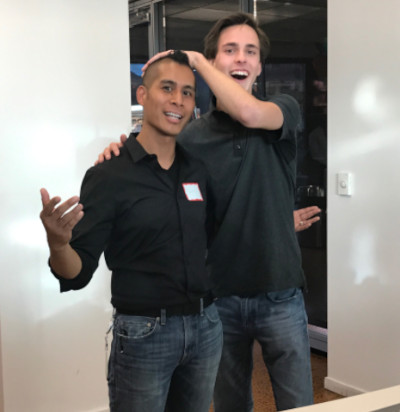 Interested in how you can jump-start your career as a new developer? Download our course packet for more information about our Full Stack programs!
Download Catalog