News & Views
DigitalCrafts Students Win First Place at ATL Goodie Hack [Gentrification]
For those who keep a close eye on the growing tech scene here in Atlanta, it may come as no surprise to see the sudden influx in hackathon events popping up throughout the city. One particular noteworthy event took place this past weekend at TechSquare Labs, a local tech incubator located in the center of Technology Square near Georgia Tech. The Goodie Hack [Gentrification] is part of Goodie Nation's Hackathon series and it's making a big impact in Atlanta. Powered by Github and funded by Google, the Goodie #HackGentrification attracted over 50 local developers, designers, product managers, business founders and anyone with a natural knack for technology.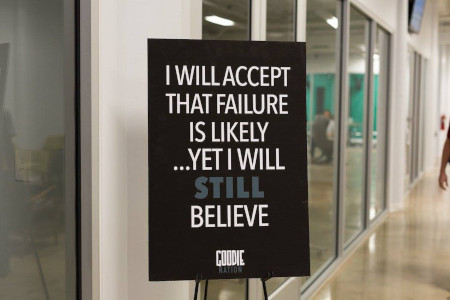 Participants were given 48 hours to form teams, conceptualize and develop a prototype that would improve or solve local economic issues and the winning team would walk away $1000 richer. Seeing our students participate in community events like Goodie Hack is enough to make us proud, but this week we have a special reason to celebrate their hard work and accomplishments outside of the classroom. We're proud to announce that the winners of this year's event happen to be some of our very own #builders.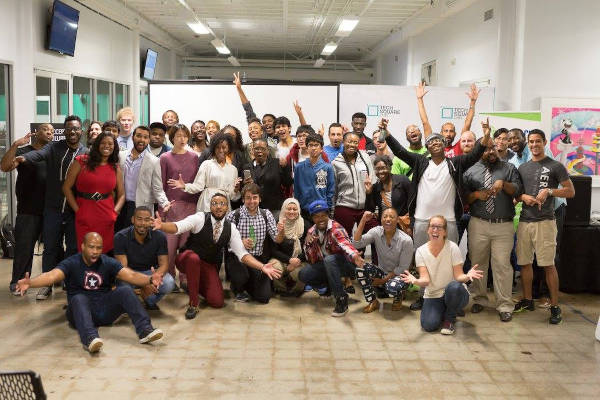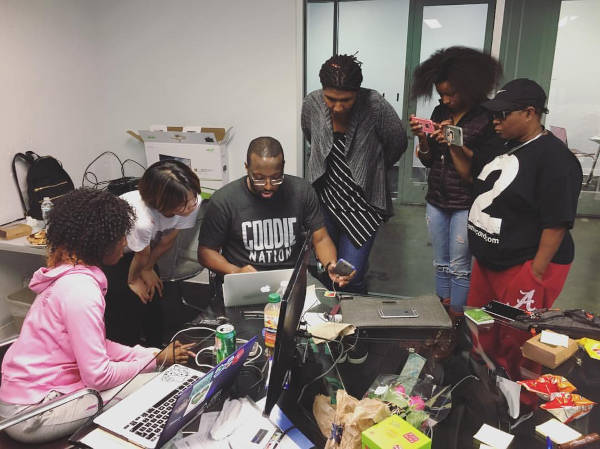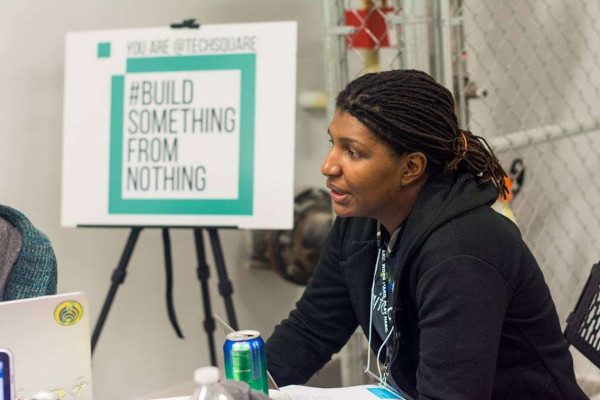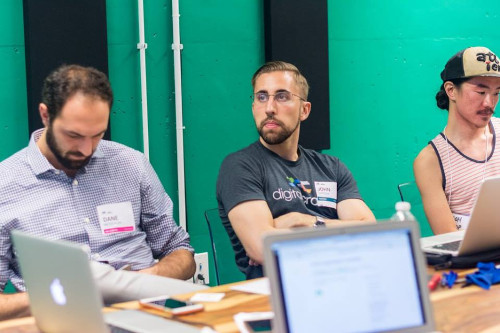 DigitalCrafts student, John Coppola, among the 50 participants in last week's Goodie Hack event in Atlanta.
And the winner is .......... TEAM MINI CITY!
With the help of three talented lady developers, Team Mini City took home the title of first place in the general category. When speaking to Mini City developer, Shirlette Chambers, regarding her experience at the event she stated, "It was an excellent opportunity to go through the creation of a product with an actual customer and get real-world client-facing experience as a developer." The most rewarding moment? She says, "When I realized we were the only team that consisted of all women and we WON!"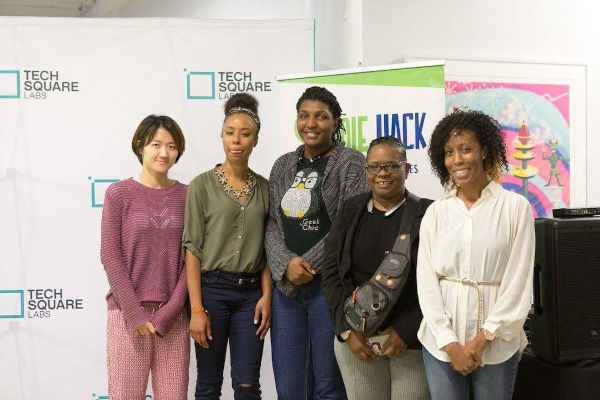 DigitalCrafts students Alex Hwang, Danielle Withers and Shirlette Chambers pose with India Hayes, Designer and Founder of Duty of Design, and Cofounder, Anita Jones.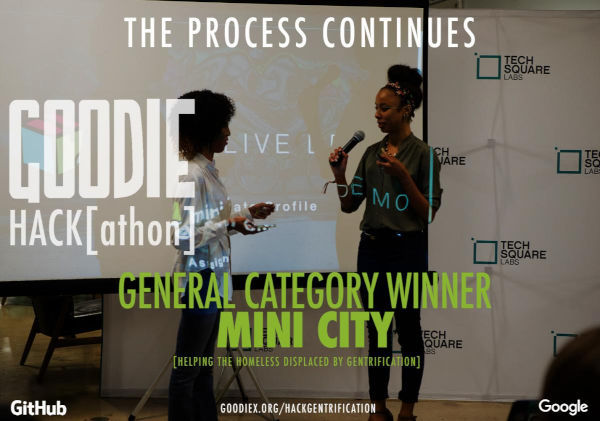 In need of tech talent? We've got good news! Alex, Danielle and Shirlette will be graduating from DigitalCrafts on Wednesday, November 2nd. Come check out their work in person at DigitalCrafts' Demo Day, which will be held at the Atlanta Tech Village from 5 - 7 PM. Click here to RSVP via our Eventbrite page. Can't make it? No worries, below you'll find links to their portfolios. Feel free to reach out, they would love to hear from you!
Alex's Portfolio - yalexhwang.com no longer online as of 10/2022
Danielle's Portfolio - danielleivywithers.com no longer online as of 10/2022
Shirlette's Portfolio - shirletterly.com
Goodie Nation. For more photos and updates from the event, be sure to follow Goodie Nation on Facebook.