News & Views
How We're Maintaining Our High Standard of Education During COVID-19
Stay up to date with our class status here.
As of Tuesday, March 17, all DigitalCrafts classes are taking place remotely for the foreseeable future. We will return to in-person classes as soon as we can, but in the meantime, we wanted to share how we're working to ensure that our students get the same high-quality education they've always gotten from us.
Leveraging New Tools
Sean Reid, one of our Immersive Instructors, explains how we've successfully made the transition to remote learning in our current classes.
We're using Zoom video conferencing software to host our classes. With Zoom, our instructors can share their code, present lecture slides and break students into smaller groups to work on projects. Students are able to ask questions of instructors and teaching assistants, in addition to working collaboratively with one another online.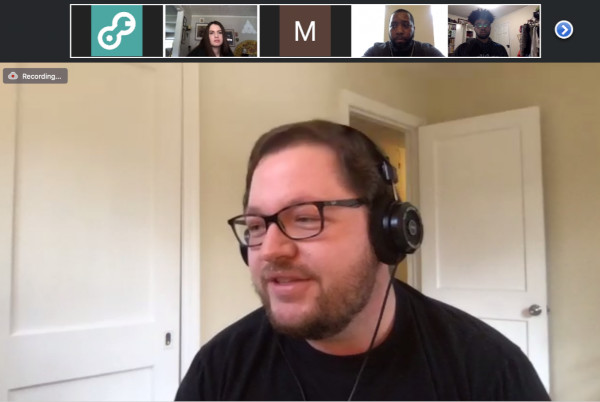 Students are also able to present projects via Zoom, with the added benefit of giving instructors the opportunity to simultaneously look at their code during presentations. And we were able to deliver career prep sessions as usual, with presentations from our team, alumni and industry leaders.
We recently used Zoom to celebrate Demo Day, our talent showcase for graduating students. Graduates in Houston and Atlanta joined with their classmates to present their projects and celebrate all that they've achieved.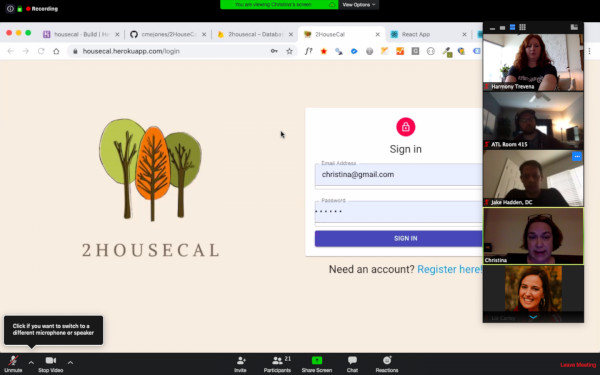 Students Weigh In
Ron Cagle, one of our teaching assistants, spoke with two current students about their experiences with remote classes, and we're happy to report that these students find that they're getting the same intensive education they've been getting all along. Check it out:
How We're Preparing Incoming Students
Until we're able to return to the physical classroom, we're working to help our incoming students prepare for their cohort starting soon.
As these students are wrapping up the pre-work for class, they're able to get their technical questions answered by our teaching assistants. We're also hosting a Q&A session before class so that students are able to ask our team any questions they may have about how we'll be working remotely, or about the program in general. Even if students don't have questions, they're still welcome to drop in so we can all get to know one another before class begins.
What Hasn't Changed
Our intentions of transitioning to remote learning for the time being are to keep our community safe and do our part of "flattening the curve." We are confident that students will continue to receive the same standards of education excellence during their time with us.
The greatest things about our program haven't changed. As a DigitalCrafts student, you'll still be part of a challenging learning experience led by the best instructors in the business. You'll still be more than just a number, learning in small classes so that you can be an active part of the learning process. You'll still build a community with your peers and be able to network with industry leaders. And we here at DigitalCrafts will be here to support you before, during and after class.