News & Views
Meet the Houston Team. Welcome to DigitalCrafts!
I am excited to announce and introduce our newest team members here at DigitalCrafts. Meet Jason Ephraim, Campus Director, and Damian O'Brien, Lead Instructor, for our Houston Campus. Welcome to the team!
Take a minute to read through the Q&As below to get to know both Jason and Damian who will be guiding our students in the Houston area.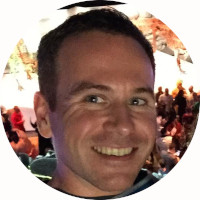 Meet Jason Ephraim, Houston Campus Director
What about joining DigitalCrafts as Campus Director is most exciting?
For me, the most exciting part of joining DigitalCrafts as its Houston Campus Director is the unique opportunity I will have to help empower and inspire others to affect real change - in whatever form that takes. For some students, "change" might represent beginning an exciting new career as a web developer. For others, "change" might mean developing innovative new solutions, tools, or products. For still more, "change" could simply mean acquiring a deeper understanding of web technology and programming. Whatever a student's ultimate goal may be, I am most excited about being a part of the means to help them achieve it.
What's your favorite part about Houston and its tech scene?
My favorite part about Houston is its ability to evolve. Since it's founding in the 1800's, Houston's industry has shifted from a focus on agriculture & ranching to become a/the major hub in oil & gas production, shipping, space exploration, and medical. I think it would be difficult to find another major city in the United States that has enjoyed as much success (in such a short time) when reacting to major social, economic, technology, and demographic changes. This history of evolution is mirrored by Houston's fast-growing tech scene. As the city's industry and economy continues to evolve, more and more people are developing the skills necessary to succeed in these new emerging markets. As long as Houston continues its history of evolution and growth, there will always exist exciting new tech opportunities for people with a passion for improving themselves and embracing change.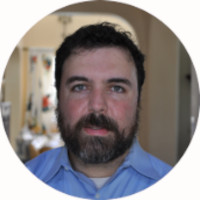 Meet Damian O'Brien, Lead Instructor
What about joining DigitalCrafts as our first instructor in Houston is most exciting? What about teaching in general?
The most exciting thing about joining DigitalCrafts will definitely be sharing my knowledge that I've accumulated during my career. I love helping people get started with the fundamentals and helping progress to solving advanced problems. Teaching will also help me keep up with many of the newer and current languages and libraries that I don't use on a regular basis while teaching students multiple approaches to the same problem.
What's your favorite part about Houston and its tech scene?
Houston is a HUGE city. We have all people from all over the world working in a large variety of industries. There are tech events happening every week where you can meet great people working on great projects.
How did your career as a developer begin and evlove over time?
I got hooked on programming before the internet existed. This drove me to get a Computer Science degree while at Cornell. I graduated just as the first internet explosion was happening. Ever since then, I've been working with web-related technologies. I've worked on a number of web enterprise solutions in: HR, Accounting, Project Management, Healthcare, Energy, and Sales.
Any advice for prospective students?
Figuring out where to start can be really overwhelming in the world of web development. There are so many different approaches to building web applications, from the web services to the scripting language to the UI. Focus on understanding how things work! Once you get a good grasp on how all the pieces of a web application come together, you will be able to jump in to any working environment and be an effective web developer. We can help you get this foundation!
Again, we are excited to welcome Jason and Damian to the DigitalCrafts' family, and we hope everyone enjoys working with them as much as we do. Welcome to the team!
If you are interested in learning more about our upcoming courses, workshops or events in Houston, don't hesitate to check out our Meetup Group or schedule a Campus Tour.
Until next time!