News & Views
A Student's Thoughts After Landing A Job Offer In Week 8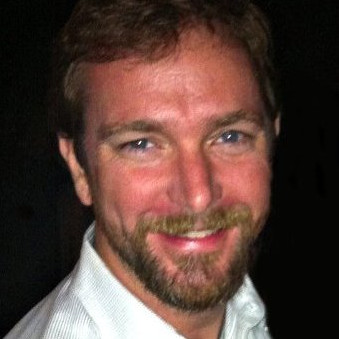 Joe Hice, Student at DigitalCrafts
We're extremely proud of student Joe Hice, who just signed an offer letter he received in week 8 of our current cohort! Joe will remain with the class until his start date on May 23rd, when he will be joining the team at Liaison Technologies as their newest front-end developer. Joe put in an extraordinary amount of effort and all we had to do was get out of his way. Joe is the new record holder for "quickest hire," and will soon be partaking in our favorite tradition at DigitalCrafts, the "Samurai Sword Meets Champagne Bottle" toast!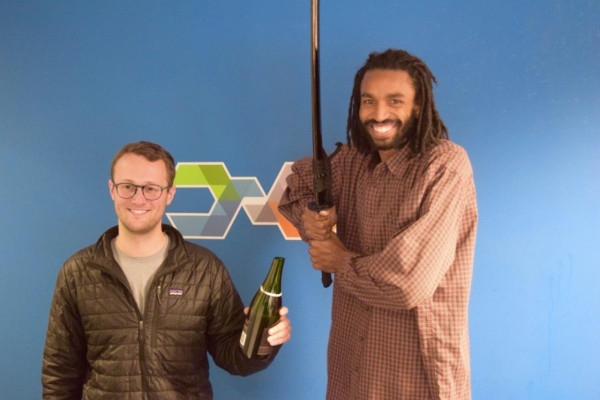 When a student (like Will Wyatt, pictured above) receives a job offer before graduation, only a proper Samurai Sword will do to open their celebratory bubbles!
Joe was kind enough to write our team a nice note on Course Report:
I set out to accomplish something, bridge a gap between my past work experience and my love for developing software. I wanted to shed my skin and feel youthful again. Do something that had meaning and change my professional career path. DigitalCrafts met my expectations and helped me to understand core development concepts which directly led to me finding a job within the first 8-weeks of class.
I chose DigitalCrafts because I wanted a full immersive program, I wanted to eat, breath and drink development for 16-weeks, and do nothing else. I got exactly what I wanted. Project after project, with small but effective hands-on work with a bottom-up approach, you gain new ammo in your arsenal of tools. Each day at DigitalCrafts, we apply a new concept, slowly tie each piece together and by the 8th week your writing AngularJS, interfacing to multiple API's and eating real world data for breakfast.
My journey has led me down many different paths each with it's own hardships and obstacles but with countless rewards as well. It is not just the lessons I have learned along the way, or the internal battles that you fight with yourself to stay on $scope. It is without a doubt, what you choose to do with the knowledge you gain and the relationships you build along the way.
Thank you Rob, Jake, Max, to my classmates and to everyone I have had the pleasure of meeting at Atlanta Tech Village. Thanks to DigitalCrafts, I have a signed offer letter in-hand, new skills at my finger tips and peace of mind moving forward in my career path.
Best,
Joe Hice
Congratulations Joe, and our sincere 'thank you' for the kind words. Joe's cohort is doing some big things, so I'm looking forward to the next toast! You can always find more of our alumni reviews on Course Report, and never hesitate to reach out directly to 770-858-5806 if you have any questions at all about our program.
Until the next one,