News & Views
Tuition Help for Veterans: Introducing the GoFundVeterans Scholarship
We're pleased to announce our partnership with GoFundVeterans, a non-profit dedicated to supporting veterans, active military members and their families. Through this partnership, we are able to offer a $2,000 scholarship to assist men and women who served in the U.S. Armed Forces.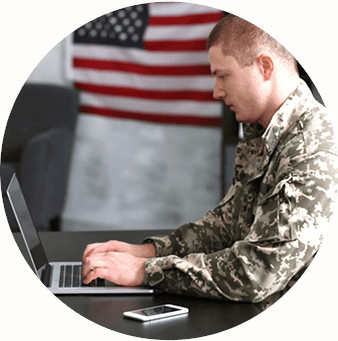 How to Qualify
In order to qualify, all applicants must:
Be a U.S. veteran
Have a high school diploma or GED
Complete the DigitalCrafts admissions process and be admitted into a full-stack program
Scholarship recipients can attend either our Immersive or Flex programs at either campus.If selected, recipients are required to write three blog posts for the GoFundVeterans website, giving insight into their bootcamp experience. Applicants must also provide a detailed summary of their goals and aspirations after DigitalCrafts.
How to Apply
This scholarship can be combined with DigitalCrafts' automatic scholarship for veterans, totalling $3,500 in scholarships for Immersive students and $3,000 for Flex students.
Applicants must first complete the DigitalCrafts application for the program of their choice and receive an acceptance letter. They can then apply for the GoFundVeterans scholarship.
Get started today! Download our course packet for more information about our programs.
Download Catalog