News & Views
Introducing: DigitalCrafts Professional Services Team
Over several successful years, DigitalCrafts has impacted customers' lives by enabling them to change careers, increase salaries, and embark on a sustainable career path as IT professionals. Through countless networking events, cold calls, and always focusing on our customers, we have built strong relationships with start-ups and Fortune 500 companies alike. These companies have all had positive experiences hiring and building their software team from the talented individuals who graduate from our full stack coding bootcamp program.
DigitalCrafts has been recognized as one of the top bootcamp programs in the world in 2017 and 2018 by industry-leading publication, Switchup. We are excited to continue building on that foundation as we know what it takes to identify, train, and support developers throughout their career and for companies alike.
Through these relationships and the foundation we built, we formally introduce our Business to Business Professional Services Team. As DigitalCrafts has done, the team will always put developers-in-training, alumni, and our customers first. We are a services focused team that enables companies to overcome their technology gaps and win the war for talent. This enables our vision to be a vertically integrated ecosystem where education drives first-class technology services.
Our specialties include:
Custom Training - Through custom training, we enable companies to create an innovative new hire experience, achieve faster employee ramp periods, increase retention rates, and actually develop their own talent in-house. We do this by performing an up-front technology assessment, building custom curriculum(s), and executing a rigorous training program built to achieve our client's goals.
Professional Recruiting Services - To further support our client's need to achieve higher talent attraction and retention rates, we can now partner to recruit junior to senior-level software development professionals. In return, we are better equipped to support our alumni community for the lifetime of their career, not just their first job after graduation.
The Apprenticeship Program - Through our apprenticeship program, companies can hire our graduates on a contract basis until they are ready to bring them on as a full-time employee while DigitalCrafts supports the developers as needed with additional training and mentorship. This saves our clients time and money when companies need talent fast but aren't sure about investing in a Junior Developer.
Software & Application Development - Sometimes clients can't find the time to build a digital product or they need a complete re-design of their current software and applications; DigitalCrafts will partner with them to build it fast. We focus on using the newest tools that work well in our client's environment and we always keeping design thinking and the user experience in mind.
The Employer Network - When a company is looking to get involved with our program and hire developers directly out of our bootcamp, they join the DigitalCrafts' Employer Network which is free of cost and allows companies to attend demo days, give guest lectures, invite our students on field trips to their office, and train our students through technical interview practice.
Over the past 12 months, we have tested and perfected these specialties with close partners, and we are excited to offer these services to the broader community. DigitalCrafts is on a mission to build an integrated ecosystem where education drive first-class technologies services. If your team is interested in learning more, please reach out to our team directly.
Meet the Professional Services Team
Christopher Farr, VP DigitalCrafts: Chris brings over 7 years of business development experience to the DigitalCrafts team. While he's not a coder, he certainly talks the talk, and giving a great customer experience, discovering client roadblocks, and delivering custom technology solutions is his passion. Chris is inspired by his 3 young daughters that keep him motivated. As the VP of DigitalCrafts, Chris oversees sales, recruiting, and product/services development for all customers. He is responsible for developing and nurturing customer relationships to ensure satisfaction standards are met while focusing on continuous improvement and performance.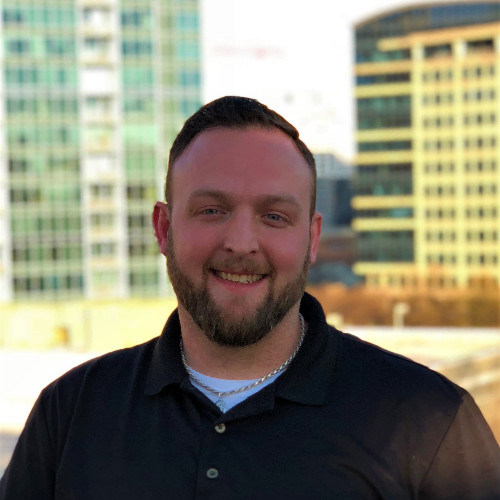 Lillian Wakefield, Director of Career Services: Lillian grew up in California where she graduated with a bachelor's degree from the University of California, San Diego. She spent the next several years in consulting and later transitioned to teaching. A DigitalCrafts graduate herself, she draws on both her technical knowledge and professional experience to provide the best possible career services for graduating students. Lillian loves to travel, lives in Mexico City, and spends her free time dancing, exploring, and eating tacos. As the Director of Career Services, it is Lillian's job to support and assist students with their job search as they embark on a new career. She manages the DigitalCrafts Employer and Alumni Networks, monitors and reports on student outcomes, and provides personalized feedback on student portfolios, resumes, and other assets which empower them in the job search.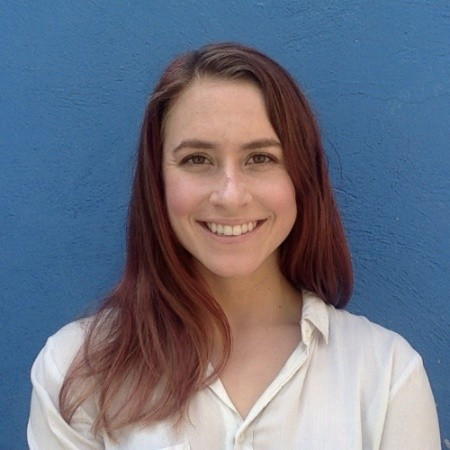 Interested in learning more about DigitalCrafts?