Cost-Effective Workforce Training
Create an Education Pathway with DigitalCrafts
Keeping your workforce's tech skills up-to-date is an important step toward staying competitive and retaining your employees. DigitalCrafts is an efficient, cost-effective way to train employees. Reach out to us today and learn how your employees may pursue a DigitalCrafts bootcamp up to 100% tuition covered.1
Investing in your employees and their training can help provide a skilled workforce. Employers who invest in refreshing and enhancing their employees' skills can better retain their talent pool and ultimately reduce external hiring costs. Working with DigitalCrafts may provide companies with benefits beyond reduced tuition costs.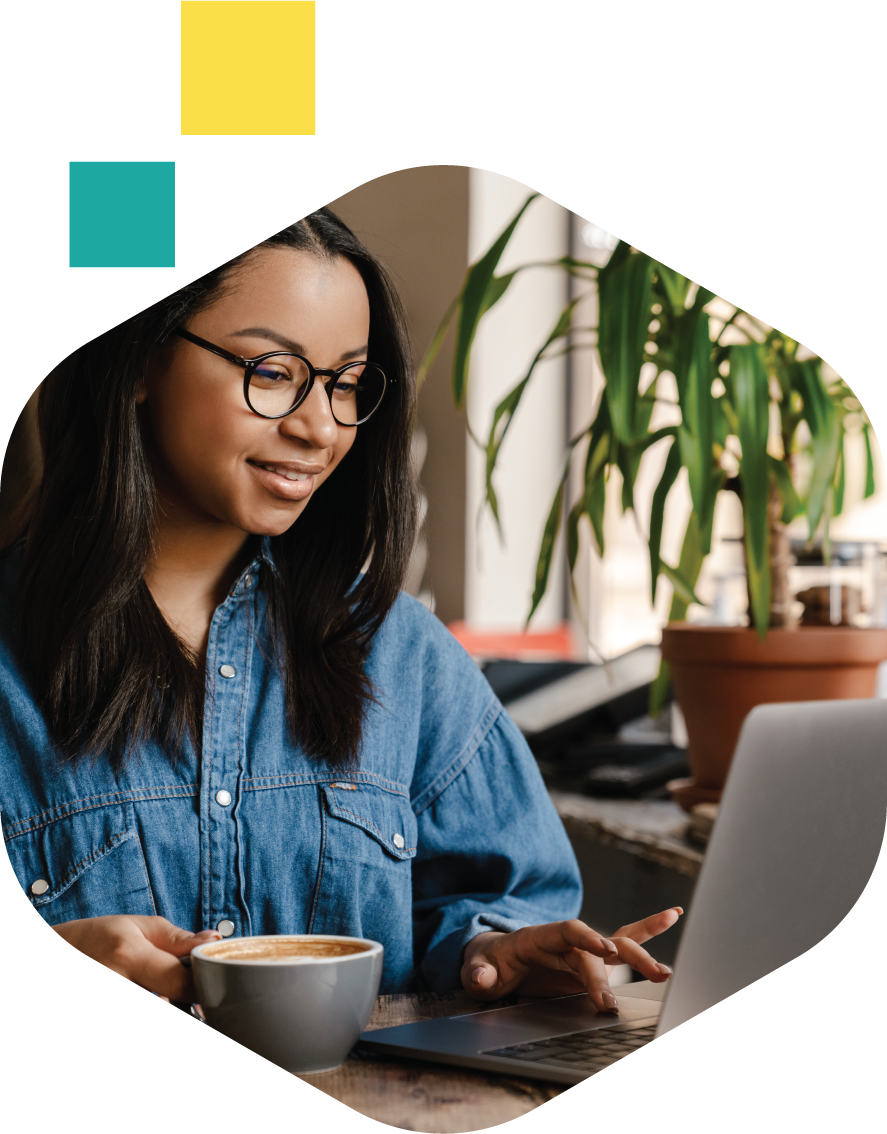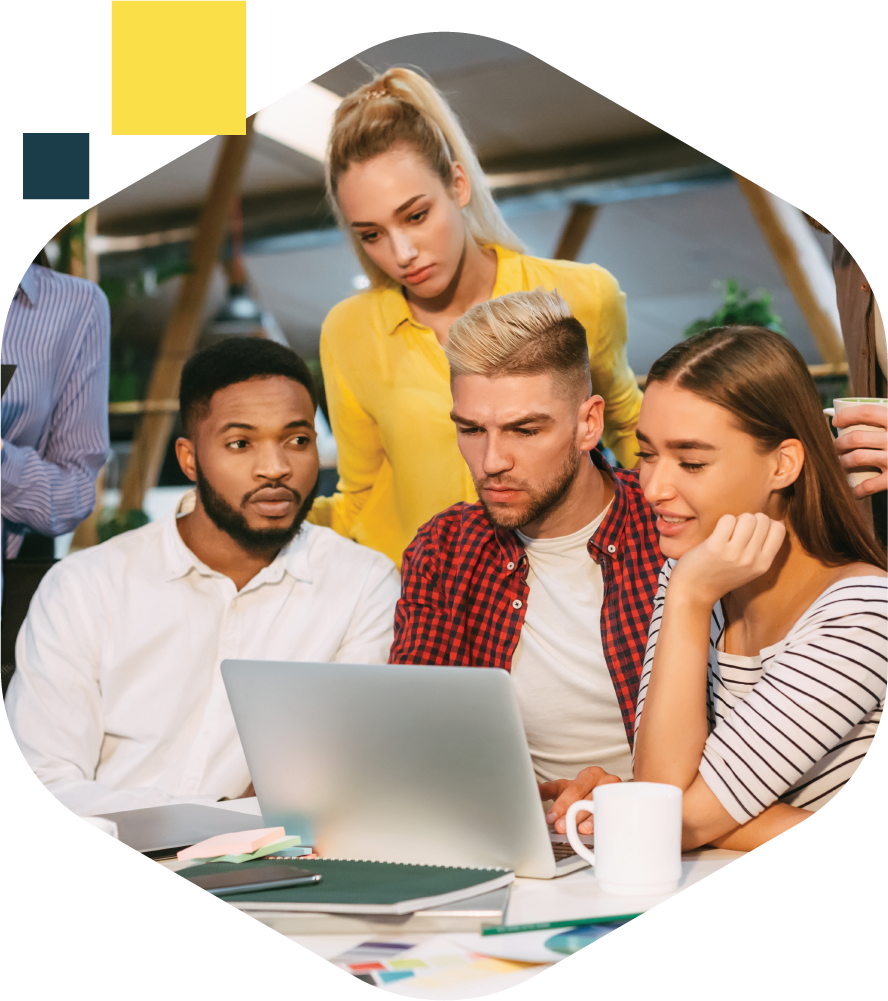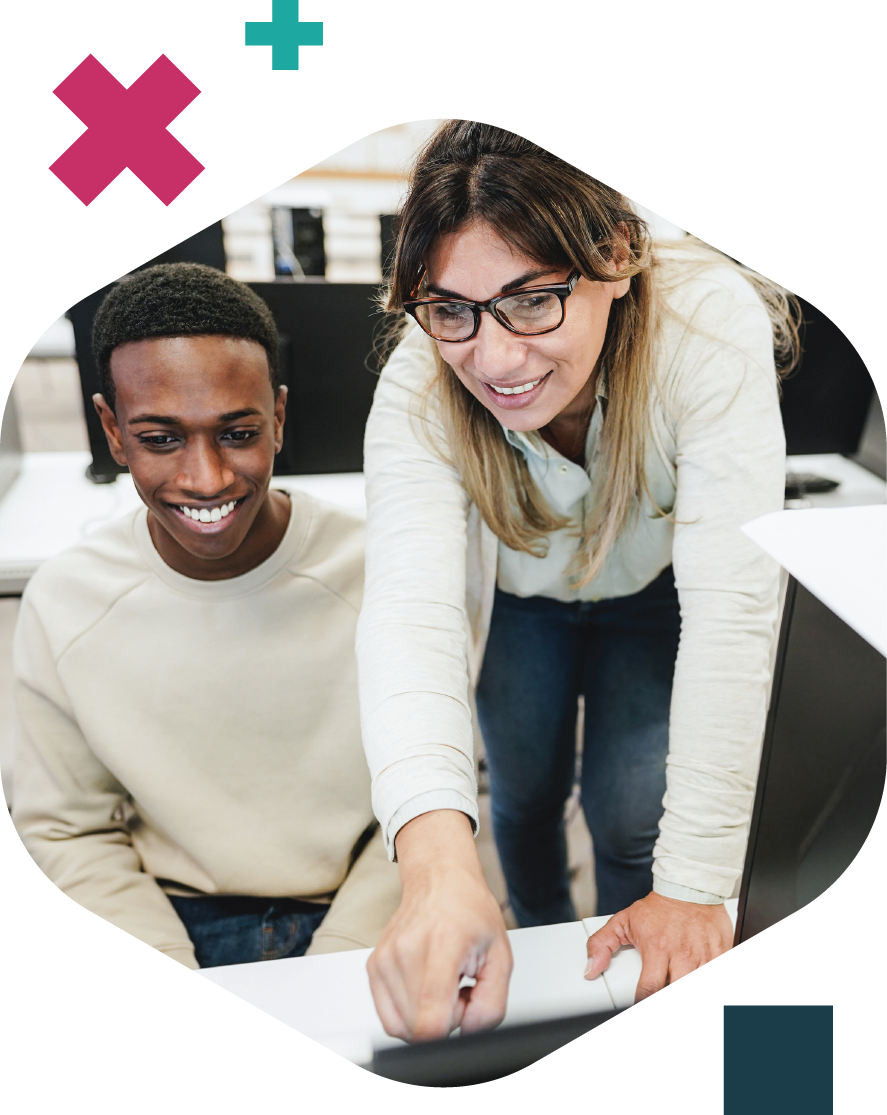 Grant Options
Up to 100% Tuition Covered by Tuition Assistance and the DigitalCrafts Achievement Grant for your eligible employees.1 Educational Partner Grant which offers a percentage savings towards tuition for your eligible employees and their immediate family members.2
Flexible Schedules & Workplace Problem-Solving
Flexible schedules, off-hour training, real-life problem-solving
Helping employees prepare for Today's Challenges
Focus on real-life scenarios, on-the-job skills and knowledge
Alignment with Company Objectives
Hands-on skills from industry professionals
2 Immediate family members include: spouse, domestic partner, life partner or dependent (natural/adopted/stepchild) children only. Siblings, cousins, etc. are not considered an immediate family member.
The DigitalCrafts Experience
Our bootcamps are designed to provide students with knowledge and understanding of today's tech problems and how to solve them. Our online bootcamp programs provide your employees with industry-relevant instruction, hands-on practice, and skills.
All our bootcamp programs offer the following to learners:
Online Learning
With online learning, students have the flexibility to study from anywhere with an internet connection. Despite being online, all our programs are designed to engage and challenge our students at every step. DigitalCrafts provides support to students and their online learning journey by offering a dedicated Slack platform to stay connected as well as a WeWork membership.
Flex Instruction
With the Flex learning path, you can provide a tech training program option for your employees that's designed to work around a busy schedule. Your employees can complete their training after work hours meaning fewer disruptions to the workday. They will have one-on-one access to an instructor with feedback and mentoring for any questions and can complete their work on their own schedule while adhering to weekly deadlines.
Industry Professionals
Our instructors provide an industry-relevant curriculum that is designed to evolve in step with the industry. Your employees can study with professionals who have spent time in their respective fields. . Students can benefit from a one-on-one relationship with their instructor who will provide feedback and deadlines for assignments.
Explore our Current Certificate Offerings
Cybersecurity Certificate (Flex)
Learning Path Options:
Flex Credit-Bearing Courses
Time to Completion: 15 — 30 weeks
Topics Covered: Ethical hacking and penetration testing, IT, networking and cybersecurity fundamentals.
CompTIA certification exam voucher included
Software Development Certificate: Full Stack (Flex)
Learning Path Options:
Flex Credit-Bearing Courses
Time to Completion: 15 — 30 weeks
Topics Covered: HTML, CSS, JavaScript, APIs, AJAX, Node.js. Express.js., Git, Flexbox, JSON Data, Model-View-Controller (MVC), PostgreSQL, React.js, etc.