News & Views
Learn User Experience Design With New Elective Format
Like any software company with a product, we are constantly iterating on the educational opportunities we provide our students. Our core "product" is the 16-Week Programming Bootcamp, but one of the aspects that makes our program so unique is our additional continuing education tracks, i.e. "electives."
In previous cohorts, we offered a Native iOS App Development elective in a 12-week format that took place in the evenings. The elective was tough and a lot to digest after a full day of web development, but it seemed to work, and <! --a href="http://www.wkwyatt.com/" target="_blank" data-event-category="link_click" data-event-param1="blog" data-event-param2="one_student"-->one student even received 2 iOS offers upon graduating. That said, for most students, 12 weeks was an exhausting commitment. While we will almost certainly offer this focus again in the future, we have decided to revamp the format and focus of our elective program in response to feedback and job market trends.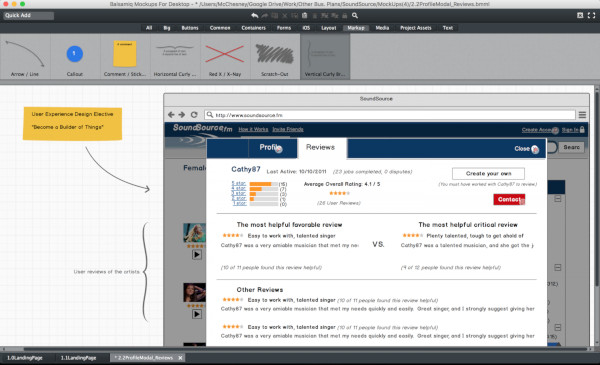 Balsamiq Wireframing Tool
Introducing Rotating Electives
Our electives are available for current students and alumni, but it wouldn't really be helpful for the latter if the subject matter didn't vary! We're always exploring new potential tracks, but we're excited to start off with User Experience ("UX") Design, Cross-platform Mobile Development (using Ionic), and Native iOS App Development!
Here's how it works:
Only one elective track will run during any given cohort.
The focus will rotate to provide alumni the opportunity to learn something new.
Duration will vary depending on focus, but will generally be 4-6 weeks, twice per week in the evenings.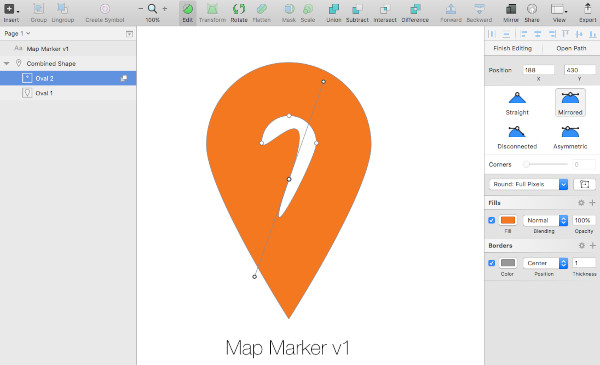 Sketch Design Tool
User Experience ("UX") Design Elective
Our first elective under this new format will be User Experience Design, and we can't wait to see what our students will do with this ultra-complimentary skillset. Learn how to take projects from ideas to prototypes, wireframes, and finally production-ready assets. You'll learn from a UI / UX expert and work with industry-standard tools like Balsamiq, InVision, and Sketch. In the real world, projects rarely start with code being written first, and building with the user experience in mind is of utmost importance. Add to that the number of developer job postings that include "UI/UX Design Experience Huge Plus," and the decision is easy. Plus, it's just fun!
Our next cohort starts on May 2nd in the Atlanta Tech Village, and students will have the option to enroll in our UI / UX Design Elective during the course. The next Early Enrollment Deadline is April 1st, so be sure to get your application in soon to take advantage of $500 off tuition!
If you have any questions about our classes or electives, don't hesitate to reach out to hello@digitalcrafts.com or (770) 858 - 5806. We're here to help!
Cheers,