News & Views
7 Free Tools That Will Help You Level Up Your UX Design Skills
There are many reasons why you should consider a career in UX design. High on the list of those reasons is the fact that opportunities and salaries are growing, making the field a desirable career option.
Thanks to increasing industry demand and the rewarding nature of UX design work, options for learning, both free and paid, are also taking off. There's no doubt that the rich content, proven instructor expertise, and rigorous structure of programs like our UX design bootcamp can offer you a great path to a UX design job. However, free options can let you dip a toe in the water and help you decide whether UX design is right for you.
Read on to explore a few of them, and see if they help you learn enough to decide whether a UX design career makes sense for your future.
Free Tools To Help You Learn UX Design
Future Learn
Future Learn offers two dozen UX design courses from top universities. Topics range from UX design fundamentals to the more specialized, like customer journey mapping and UX surveys, analytics and testing. Most courses are six to ten weeks long and include video, audio and written articles to help you learn in a variety of ways.
The free option offers access to the course for its duration plus 14 days afterward. Additionally, there are paid tiers where you can get extended access and certificates of completion.
And if you'd like to round out your education with info about game development, history or even gardening, they've got you covered.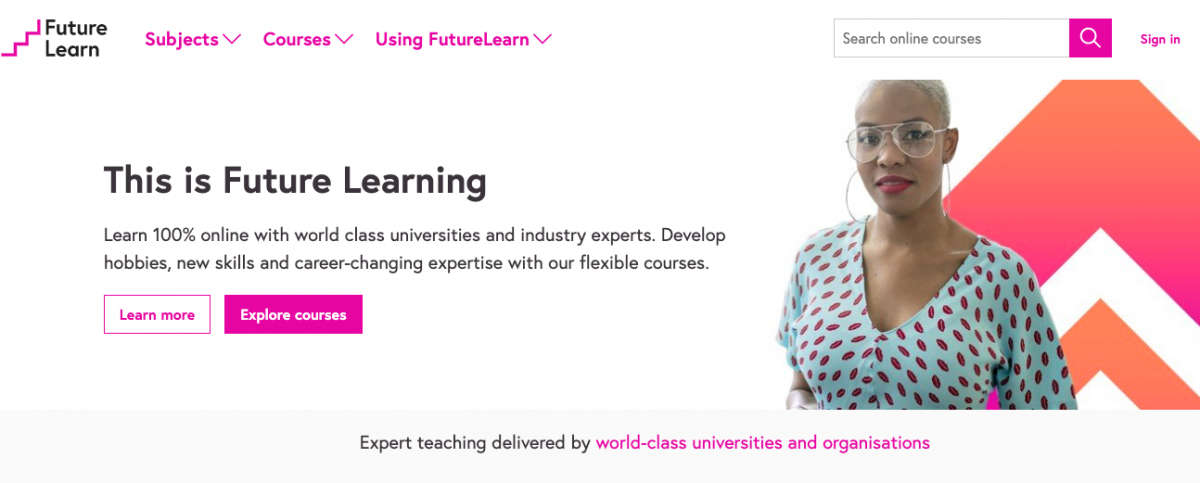 Hack Design
Hack Design's free design modules cover a diverse array of design topics, with a subset specifically for UX design. There are general topics like Design System Fundamentals, Kickstarting a Design Career and The All-Encompassing User Experience, to more specific studies like Prototyping With Framer and Designing With Grids.
In addition to 50 free beginner lessons that lead you through the fundamentals of UX design at your own pace, Hack Design offers an additional 50 paid lessons that you can take advantage of if you want even more.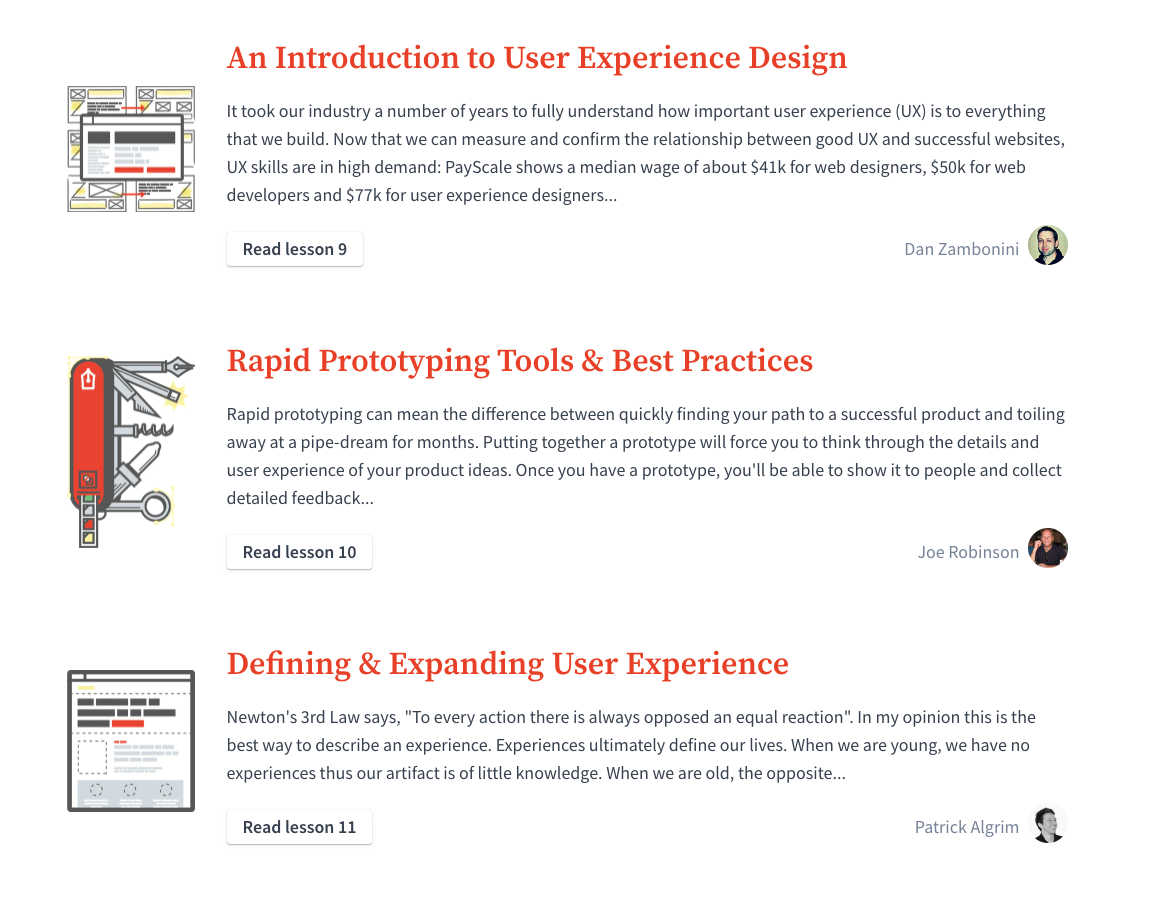 Invision
Unlike most of the resources listed here, Invision is a company that also builds a well-known UX design tool (one that you very well might use in your new career!). Invision doesn't offer free UX design training, but the Invision blog is chock-full of useful posts like "4 steps for choosing the right projects for your UX portfolio" and "7 guidelines for writing accessible microcopy," along with other free resources.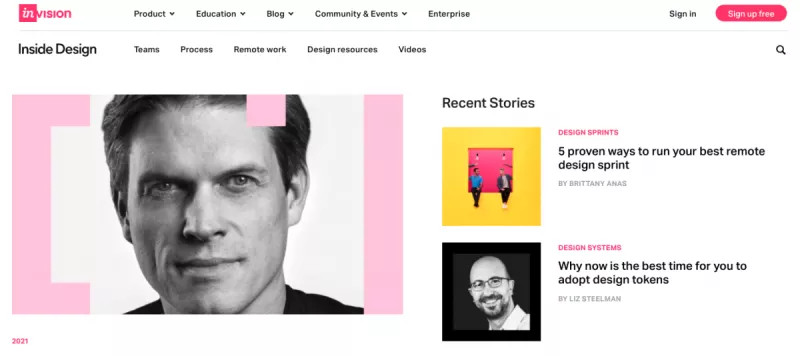 Learn Design
If you want to get started in design, but don't know where to begin, Figma's Learn Design courses will help you jump in and start designing almost immediately.
Like Invision, Figma builds UX design tools, and the courses are generally much shorter than the previously listed options. Nonetheless, offerings like Design Thinking and Ethics, Design Research, and Storytelling are useful for students who plan to work in any number of UX positions and responsibilities.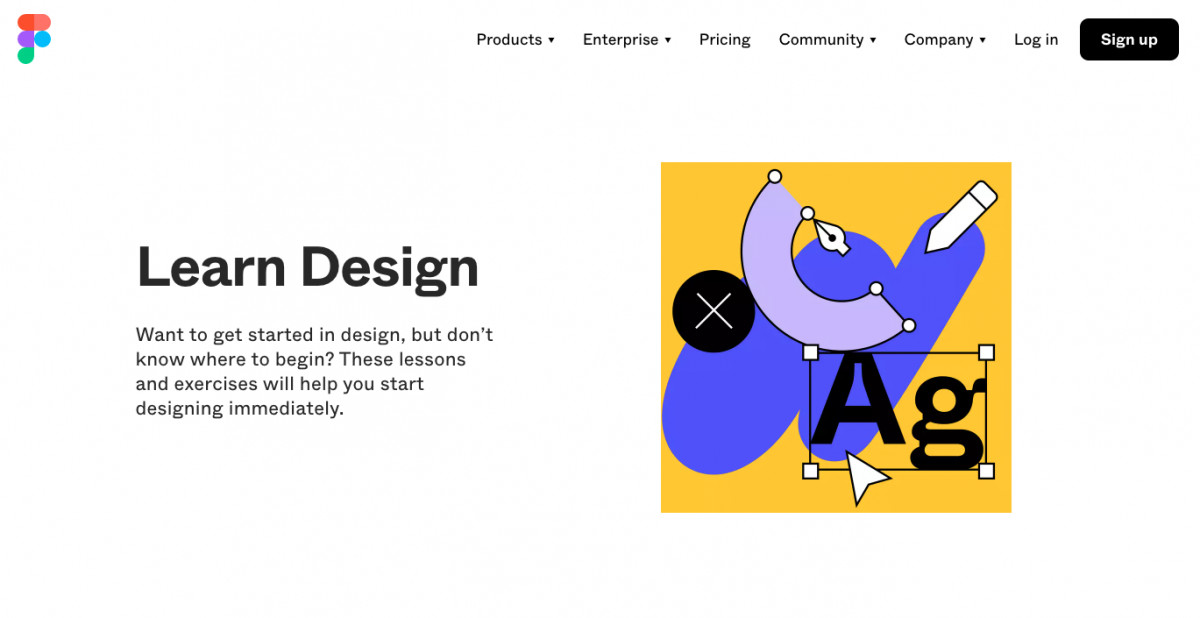 Learn UX
Learn UX is geared for both potential and established UX designers with courses on tools and techniques across UX disciplines. They offer hundreds of hours of free content. There's a wide assortment covering UX basics, design thinking and workflow, UI design, and prototyping.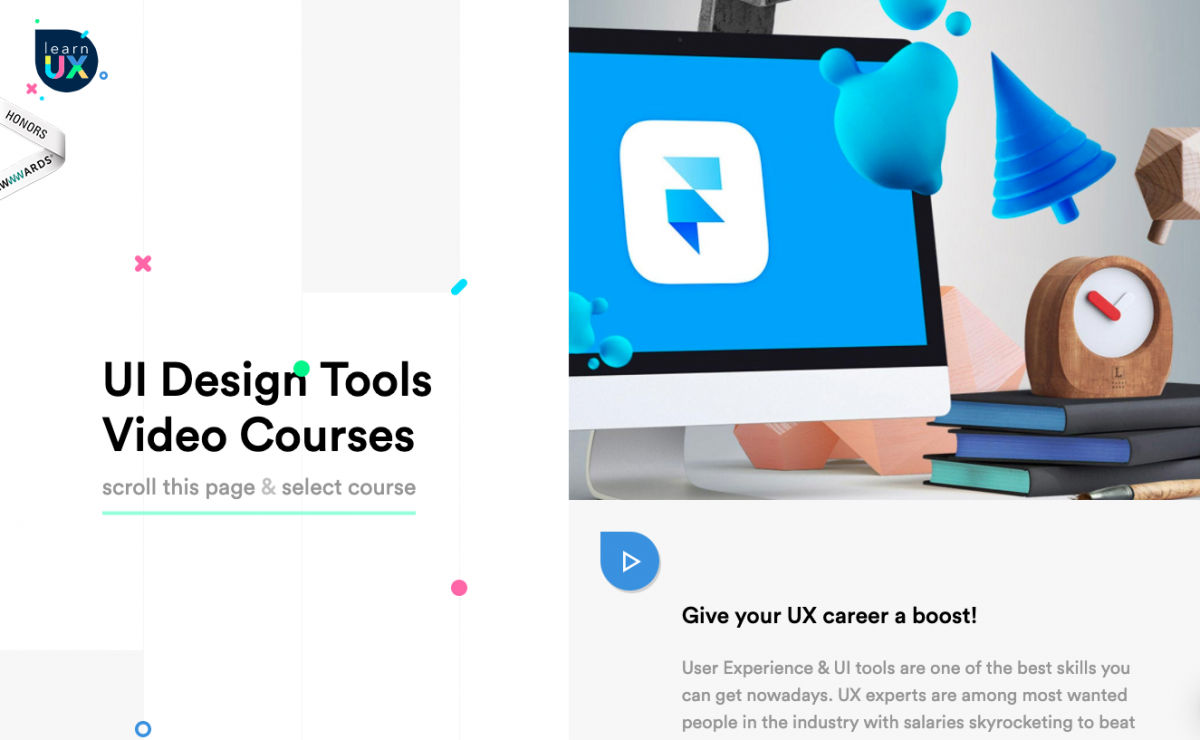 LinkedIn Learning
LinkedIn has plenty of tools to help you grow in your career! Through its LinkedIn Learning program, LinkedIn offers more than thousands of UX design courses that cover the basics as well as more advanced specialties. Though the courses carry a fee, LinkedIn offers a one-month trial of LinkedIn Learning that gives you free access to the courses.
The number of options can be overwhelming, so unless you know precisely which skills you want to develop, we suggest you dive in with broad beginner topics like Getting Started in User Experience.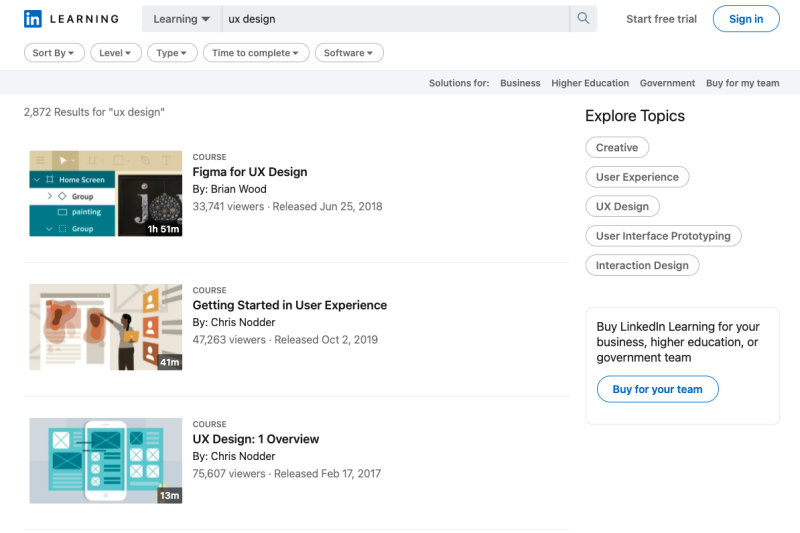 Udemy
Udemy's free courses introduce a broad set of subjects in over two dozen video presentations to help you learn about UX design. Topics include UX Fundamentals, Web and eCommerce UX, Rapid Usability Research for UX, UX Strategy and more. Like the other free options here, Udemy courses are in a "pick and choose" list rather than structured curriculum. Explore these to gain familiarity that will help you decide where and how to dive in deeper. '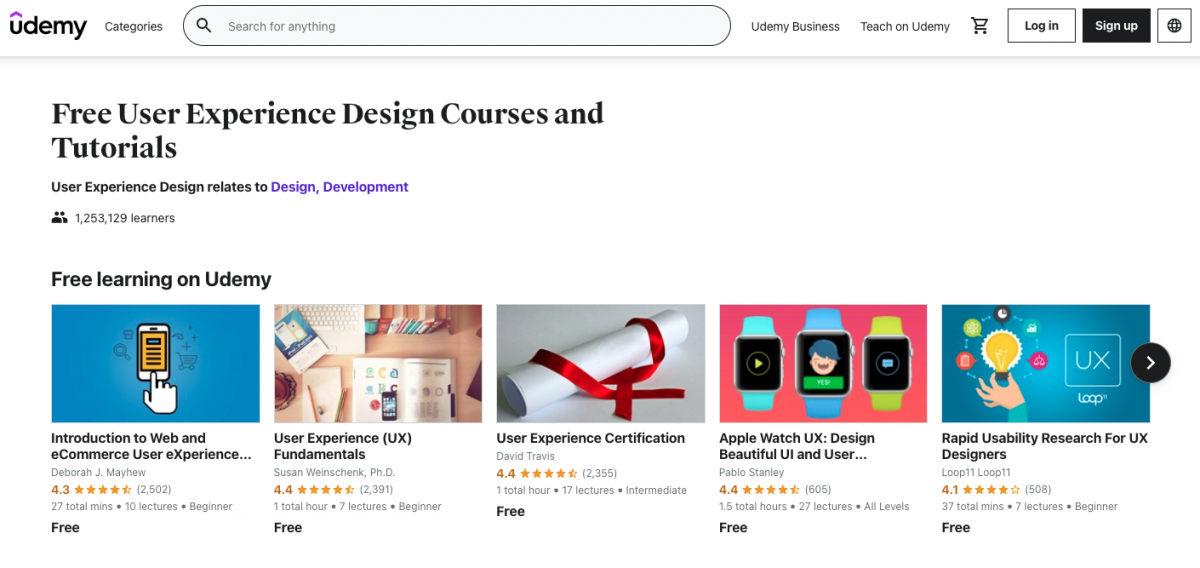 Your Next Steps to Start Learning UX Design
The options above will give you a free introduction to UX design, so spend time in a few courses to explore possible career areas within the UX field to get a grasp of what feels like the best choice for you.
Once you gain familiarity, and if you feel like next steps make sense for your own career and future success, explore options like our UX design bootcamp.
Check out the reviews, learn more about the program and apply when you feel ready to make the move!
Ready to take the next step and launch your career in tech? Download our course catalog for more information about our programs.
Download Catalog
This post was written by contributor Marc Tramonte.