News & Views
Looking For That Elusive Software Developer Dream Job? Start By Branding Yourself
If you are like most software engineers, web developers, or app developers -- sales and marketing are not things you enjoy. In fact, most times I've mentioned the topic in conversations with developers, I am usually met with what amounts to "ugh".
In my experience, software developers generally draw a hard line between "doing" or "building" things -- and "selling" them.
"If I wanted to be involved in marketing, I wouldn't have become a developer." - Sound familiar?
I'm going to show you why branding yourself is the most important thing you can do to land thatsoftware development job you've been dreaming of, and what steps you need to take in order to get started right now.
Why is a personal brand important for software developers looking for a job?
Whether you realize it or not, every time you answer a job posting, attend a networking event, or even shoot off your portfolio, you are indeed marketing something -- yourself.
So, if we can't avoid it, let's at least make sure you market yourself effectively. And for that, let me show you the most important concept in marketing:
Positioning
Consider a billboard. Positioning refers not only to its physical location, but also its -- as it relates to the audience. For a commercial, positioning relates to everything from its channel, time of day, region, show, as well as its content and audience.
Positioning describes how you craft your message, how you place it, and who you are targeting. The better you adjust all these factors, the better the chance your message will be received. In this case, the chance you will land the job.
Let's Get Started With Branding
To begin, let's ignore who you are for a second. Instead, let's consider what sort of company you want to work for as a software developer:
Do you want to work in a big corporate office?
A small, fun startup?
Or, maybe you want to work from a beach with a laptop and a Mai Tai?
Given your choice, think about what attributes someone hiring a software developer for your ideal company might value in an employee.
If a big corporation is your goal, then you might imagine they value a professional and business-like candidate.
A startup might value creativity, independence,and personality.
A remote position might better suit someone who's well-traveled and can prove they are adept at self-management.
Now, let's get started crafting a message that highlights those attributes: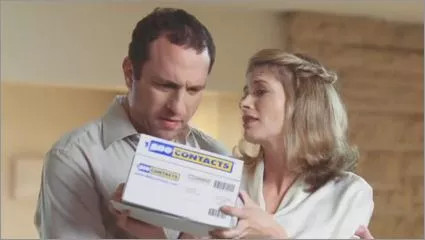 A. Identity
Let's start with something fun -- let's get you a logo. It can be your favorite animal, your signature, simple, clever, abstract, anything. The main thing to keep in mind is your answer to the question above: What does this logo need to "say" to employers. What does it need to represent about you and your work so that it connects with the type of employer you want to work for.
You can make it yourself. In fact, this might be a great opportunity to demonstrate any skills in design or illustration. If you don't feel comfortable doing that, there are plenty of options including fivverr, 99designs, and brandcrowd.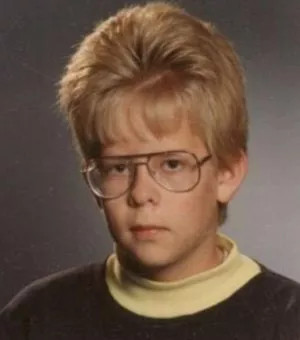 B. Photo
Next, let's get you a nice photo. Again, keep in mind the sort of positions and employers you want. The environment, your expression, your clothes, etc. Make sure everything about your photo matches that. You don't want a photo of you in a bikini, sure. But you also want to stay away from a full three-piece-suit and blank stare if you are looking for something like a fun startup.
Pro-tip: spend a little and visit a photography studio. Get some shots on a plain white background and a black background. Bring some different kinds of clothes and use a range of expressions from serious/business to fun/quirky. You'll walk away with a set of photos you can use for years, and the flat backgrounds will lend themselves well to any site design (which we cover next). Lastly, smile! No one wants to hire someone with a mugshot as their LinkedIn pic.
C. Portfolio
For software developers, a good portfolio is the key to finding a job. You need a place where you can showcase your skills and show off all you've learned.
But we aren't talking about a handout or a folder of papers here. What you need is a digital portfolio. In other words -- you need a website.
A website portfolio is probably your best tool for finding that dream job you've been hunting for. Why? Because it allows you to control the positioning and the message you want to convey to employers. Want to get that job as a PHP developer in a cool startup? Your website can make you look like the perfect candidate.
Here are some tips every good portfolio website has in common:
Domain

Spend a couple bucks and grab a custom domain name. In most cases, this should probably be your name. However, if it makes sense to brand yourself another way -- make sure your domain matches that brand. If you think your ideal employer might be more attracted to a brand name like "Ignite Designs," then try to find a domain that matches that -- this makes more sense as we go on.

Design

Be prepared to spend a lot of time making your site look the part. Grab a template if you need to, but make sure your design is unique and creative enough to help you stand out. Even if your goal is a serious-minded, enterprise-level company, make sure your site is clean and logically laid out. We know there's a huge difference between a developer and a designer, so if look and feel isn't your strongsuit, know thyself. Our best students may find a template design that they like, but then they build it themselves. This helps to show employers that you have the chops.

Don't forget about those headshots and/or logo, and include a favicon if you can (a favicon is the tiny icon in the browser tab).Google "create favicon image" and there are plenty of free tools out there to help. Lastly, consider including not including those skill bars for the technologies you're familiar with: "45% JavaScript, 90% HTML, etc." Why voluntarily rate yourself? You'll feel obligated to not rate anything 100%, and you can only shoot yourself in the foot with low ratings. Let the employer do the testing!

Layout

Your site is designed to do one thing -- present you as the perfect candidate for your ideal potential employers. So, make it easy (remember, it's all about positioning). Think about what information they would want to know about you, and make it easy to find. If you are looking for a front-end position, highlight those projects first. Explain a bit about your skills in technologies they are certain to use. Spend some extra time on your UI (maybe test it on some friends?).

Your best bet is to imagine the interview: What questions would any employer be likely to ask? Then, take those questions and build in a navigation menu addressing each one. The trick is to make it as easy for them to find out more about you as possible. Why? Because it's your website. You control the conversation as long as you are presenting the right information. The more questions you get out of the way on your portfolio, the less question there will be in a potential employer's mind about if you are the right fit.
D. Blog
While we are on the subject of your website portfolio, it's also a good time to discuss a popular tactic for attracting employers: blogging.
If you aren't blogging, then you should start. You might think that nobody will find value in what a new software developer has to say, but you'd be wrong -- your potential employers do. Having a couple dozen posts on server-side programming while on the hunt for a back-end programming job can jump you instantly to the front of the interview line.
Why? Because writing about your code demonstrates you are passionate about it. It shows you care enough about what you are doing to catalogue it, and share your experiences. It also communicates that you are someone who is likely to continue to develop their skills, and become more valuable as time goes on. If you are a junior developer, it's easy to see why this would be valuable to demonstrate to employers. If you'd like to read a recent graduate's blog, check it out. Patrick kept a blog every week while in our program, and it is a good recount of the ups and downs of the bootcamp path to a career in software.
E. Freelance
Sure, you might make a little cash. But there are two main reasons why freelancing is important to job-seekers.
For one, referrals are invaluable when searching for jobs. If you do good work, word about your skills can't help but spread. It's also not unheard of for freelance positions to develop into full-time careers.
Another reason is to bolster your portfolio. If an employer is looking for a developer for their subscription-based SaaS product, being able to demonstrate experience working on similar projects will definitely help seal the deal. If you're just getting started, consider doing some pro-bono work for a nonprofit or friend. Again, it's all about those referrals and that portfolio.
F. Social Networks
Extend your brand to your social networks. Make sure your social profiles, images, and content are consistent. If you want to attract a serious employer, then make sure your profiles won't turn them away (are you drunk in every pic?).
This is important because potential employers can come from anywhere. The trick is, no matter where they do find your information, to direct them back to your portfolio website -- where you are in control of the message.
If an employer finds you because you tweet about a Node.js meetup, but there is no mention of your brand or website -- they are left guessing. If your Twitter profile has your brand/logo and headshot, a link back to your site, and is populated with tweets about your latest blog post on Node.js -- you already have a foot in the door.