Base Tuition
Web Development
Cybersecurity
Data Analytics
UX Design
Early Bird Discounts
Scholarship Award
Refundable Deposit
Financing Available
Installment Plans
Full-Time
Web Development:

14,950

Cybersecurity:

14,950

$14,950

Data Analytics:

12,000

Coming 2024

UX Design:

13,950

Early Bird Discounts:

up to $500 off

Scholarship Award:

up to $1,500 off

Refundable Deposit:

$99 Deposit

Financing:

3-10 Years, 100% Approval*

Installment Plans:

While In Class
Part-Time
Web Development:

9,950

Cybersecurity:

9,950

Data Analytics:

TBA

$8,950

UX Design:

6,950

Next Session

Early Bird Discounts:

up to $500 off

Scholarship Award:

up to $1,000 off

Refundable Deposit:

$99 Deposit

Financing:

3-10 Years, 100% Approval*

Installment Plans:

While In Class
Lowest Monthly Payments
Finance Your Education
Looking to finance your education? Our lending partners, Climb Credit & Ascent, offer affordable loan options for DigitalCrafts' students across all financial backgrounds.
100% Approval with Climb*
Climb Credit is an innovative student lending platform that provides accessible and affordable payment options for your education.
Climb will define a plan and payment options for DigitalCrafts' students across all financial backgrounds.
Apply For Financing*
Bootcamp Loans from Ascent
Ascent strives to help provide access to education for millions of underserved students ever year.
Ascent offers a variety of loans and repayment options. Approval and rates will vary depending on credit history.
Apply For Financing*
*See each lender's application form for additional disclosures required by Truth in Lending Act
---
| Lender Comparison | Climb Credit | Ascent Funding |
| --- | --- | --- |
| Approval | 100% Approval (18+ with US address)* | Varies based on credit score (minimum of 680) and underwriting criteria** |
| Interest Rates | 5.99% - 16.49% | 8% - 14% |
| Origination Fee | 5% | 5% |
| Payment Deferral | Interest-only while in school + 3 months for full-time students | Choose interest-only while in school or full deferral to after school |
| Repayment Terms | ~3 - 5 years | 5, 7, or 10 years |
| Living Expenses | Available for full-time students | Not available |
| Co-borrowers | Applying with co-borrower may improve interest rate but isn't needed for approval if 18+ with US address | Applying with co-borrower may be neccessary for approval, and may improve interest rates if approved |
*Borrower must be a U.S. resident and at least 18 years of age. Rates will vary depending on financial standings and credit history.
**A minimum credit score of 680 is required for approvals.
See additional information on lenders and preferred lending requirements.
Scholarships, Grants, and Offers
Education is significant investment. To help reduce your out of pocket costs, and increase access to our coding and design bootcamps, we offer several scholarships and tuition reduction options. See what you might qualify for.
You Belong in Tech Scholarship (Up to $1,500 off)
Builder Scholarship (Up to $1,500 off)
Alumni Referral and Reskill Grants (Up to $1,500 off)
Educational Partner Grant (% off varies by partner)
Early Enrollment and Decision-Maker Incentives (Up to $250 off)
View Scholarships & Offers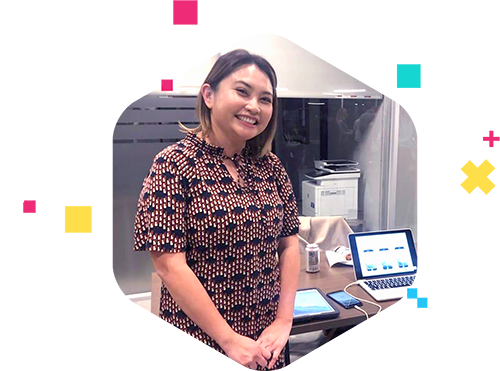 Additional Tuition Information
Yes, you can change your mind up until the start of class. If you choose to finance tuition, you can't change your mind once class begins, but you can prepay with no penalty. We always do our best to work with students, so feel free to reach out with any questions surrounding tuition or payments.
A pro-rated refund will be given up until the 50% point in class.
Financing: If you withdraw within the refund period, and you financed tuition, we'll pro-rate your refund and lower the balance of your loan accordingly. You'll still be responsible for making the associated payments for your remaining balance.
Climb is our lending partner, but students are free to use any local bank or specialty lender like LendingTree, LendingClub, Upstart, SoFi, etc. Here is a list of 10 alternatives
If financing through Climb Credit, you'll need to apply and accept the terms of your loan to reserve your seat in class. If paying up front, tuition is typically due 2 weeks prior to the start of class. If you use a lender other than than our partner(s), tuition is due as if you're paying up front.
We accept bank transfer (preferred), credit cards, cash, and checks (any bounced checks will incurr a fee).
The $99 deposit reserves your seat in class and is fully refundable if you decide not to join us prior to class starting.
Scholarships recipients do not qualify for any early enrollment incentives. Early enrollment incentives are listed next to the associated cohort on the Bootcamp Schedule page.
Employers often send employees through our training programs, and in many cases we are able to provide corporate pricing that fits within your teams' budget. Please reach out to sales@digitalcrafts.com with all corporate inquiries.
DigitalCrafts is not able to accept any VA benefits, including GI Bill, VET TEC, and VRRAP.
We are eligble for WIOA funding in various counties. Check with your local WIOA office and let us know if we can help.
No, you may not use federal student loans or Pell grants for non-Title IV bootcamps, DigitalCrafts included.
Private Education Loans
Private education loans are credit-based consumer loans that can be used to pay any post-secondary education-related expenses, including tuition and fees, books, and transportation. Always consider your lowest-cost options first, including grants, scholarships, and all student loan eligibility. Eligibility for private loans is based on credit-worthiness and ability to repay, not on financial need.

We do not recommend or endorse any lender, and are providing information on lenders that we know are available to our students. You do not need to select any of these lenders, and we encourage you to look around for additional financing options that maybe available to you. You have the right to choose any private lender you wish, and DigitalCrafts will work with any lender a student chooses to process his or her student loan.

Private Loan Options that we are aware of that are available to our students:
Climb Credit
3rd party loan with Climb Credit
100% approval for borrowers 18+ with US address
Living expenses available for full-time students
Interest rate 5.99% to 16.49%, varying by duration and credit score
5% Origination fee
Interest-only while in school +3 months for full-time students
~3-5 year repayment based on amount and program length
Payment Calculator
Ascent
3rd party loan with Ascent
Interest rate 8% to 14%, varying by credit score
Choice of interest-only payments in school or full deferral to after school
5% Origination fee
5, 7, or 10 year repayment terms
One or both of the above private lenders may potentially be deemed a "preferred lender" of DigitalCrafts. DigitalCrafts provides information with respect to these private lenders solely for the convenience of its students, and DigitalCrafts disclaims the status of any private lenders as "preferred lenders" of DigitalCrafts. DigitalCrafts receives no fee or other consideration from these lenders for loans they make to DigitalCrafts students. To the knowledge of DigitalCrafts, the two private lenders listed above are unaffiliated with each other. DigitalCrafts believes that the loans offered by the two lenders listed above are competitive with terms offered by other private lenders; however, DigitalCrafts recommends that you investigate other available financing options before making a decision as to how you will finance your education at DigitalCrafts. DigitalCrafts accepts loans from any eligible lender you select.
Method and Criteria for Lender Selection
The lenders listed above, first and foremost, have indicated they will make loans to students in the DigitalCrafts program offerings. DigitalCrafts evaluates and reviews lenders at least annually.
Affiliation
These lenders are not an affiliate of each other.
Code of Conduct
DigitalCrafts recognizes that ensuring the integrity of the student financial aid process is critical to providing students fair and affordable access to higher education. In furtherance of that goal, DigitalCrafts has promulgated the HEOA Code of Conduct (the "Code") which prohibits activities which may create conflicts of interest in the student financial aid process between, on the one hand, DigitalCrafts and its campuses, and, on the other, its students and their parents. This Code is in accordance with the requirements of the federal Higher Education Opportunity Act of 2008 ("HEOA"), and incorporates all terms, definitions, exceptions and conditions set forth in the HEOA.
The choice is yours
You may borrow from any lender you choose and are not required to use a lender on our preferred lender list. DigitalCrafts will accept loans from any eligible lender you select. Title IV funding can offer lower cost funding options, however, programs offered by DigitalCrafts are currently ineligible for Federal (Title IV) financial aid. The Federal Family Education Loan (FFEL) program, which formerly worked with private lenders to provide education loans guaranteed by the federal government, is no longer available. To review eligibility for federal student aid, please visit: https://studentaid.gov/
Reach out anytime, our team is here to help. You can schedule a call, send us an email, or just give us a ring: (833) 327 - 2387. We look forward to chatting!