News & Views
Meet the Instructor: UX Design Bootcamp
Meet Brittany Bellanca, Instructor of the UX Design bootcamp. Brittany is a web, visual, and experience designer with roots in psychology, education, and startups. She received her master's degree from the University of Florida in Mass Communication with a specialization in Web Design and Online Communication. She strives to craft beautiful and intuitive solutions through iterative design thinking.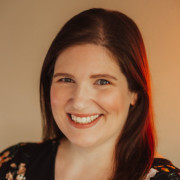 As the inaugural UX Design bootcamp approaches, here's a chance to get to know more about Brittany, her teaching philosophy, and hear her advice to new students.
How'd you get into UX Design?
A few years ago, I started taking some digital design courses at my local community college. I really enjoyed them; but, after about a year, I ran out of courses to take! So, I found a remote master's program where I could learn more about the web and design. I got to take a UX Theory course that emphasized the value of research-backed design and how powerful empathy for the user is in EVERY tech experience. After all, we can create the best, most amazing product, but if people do not adapt it then we've ultimately wasted a lot of time and money.
What do you like about UX Design?
My favorite part of UXD is making things better. I know that's such a cheesy answer but to be able to help someone with the technology/product/program that you've helped build/create/maintain—it's just an awesome feeling. I also love that UXD brings research into a world (design) that can otherwise be incredibly subjective.
How can students prepare for UXD careers while they are enrolled in the program
Our instructors are an amazing resource for helping students determine the branch of UXD that they're most interested in. The program covers the major points of entry into the field! One of the graduation requirements is that students complete a UXD portfolio before the end of the course. I recommend that students take their portfolio projects seriously as they'll be a great asset during the job search.
Which traits do you think will make students successful in this program?
Having an open mind. We're going to challenge a lot of norms and build up your skill set for explaining your decisions with research-backed rationale.
A willingness to learn new things. The tech and product worlds can be very different from other career fields. We have our own lingo and critical soft skills and you'll get to learn that here!
Perseverance. It will be challenging, but you can do it. And we're here to help you succeed.
What's your teaching philosophy?
I prefer to lead by example. I'll never ask my students to do a task or create a deliverable that I'm not also willing to do. If I don't know an answer, I'll look it up because it's what we do in the field! I'm also a big fan of scaffolding in education. We'll start with the basic building blocks and then use them to create more complex elements over time.
What's something you want your students to know before the first day of class?
Embrace the growth mindset! You're about to learn enough content and strategies to enter a new career field - it's going to take some time and some stumbles before you get really, really good at something. But, don't worry! We've got your back and we'll help you get ready to confidently enter the exciting world of UXD!